F LINE
STANDARD DOORS

Putting at customer's disposal a range of doors and accessories, inspired to the Italian furniture design, ready to be shipped, avoiding long lead time. This is our F-LINE Italia stock programme, which includes 18 different models of doors in standard sizes (from classical to modern style) with the associated accessories (plinths, cornices, pilasters, etc.). On request there is the possibility to order also associated tables and chairs.

Readiness, single packaging, and the wide range of products, ensure the possibility to manage in an adequate way small and medium orders, with the warranty of FIERAMOSCA product's quality.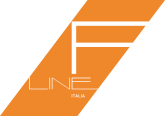 FIERAMOSCA
CUSTOMIZED DOORS

Thanks to a flexible and technologically advanced production cycle, Fieramosca Spa is able to meet the wide variety of a market in constant evolution's demand.

Exclusive models which enhance the quality of the wood, able to express at the best heterogeneous styles and projects.